A trusted business advisor…
As a trusted advisor to CEO's, I help owners and executives develop strategies that help them use technology to build and grow their business.  We think about ways to streamline, improve and automate business processes. We work to equip, empower and enable their leadership teams to leverage technology to achieve their mission of profitably serving and growing in their market.
The emergence of A.I.
A new set of emerging technologies, Artificial Intelligence and Machine Learning, have entered the stage.  These new technologies will become central players in every aspect of business and our economy.  The pace of change is becoming faster, the climate of competition is more fierce, and digital disruption and automation are everywhere.
Introducing Thinking About A.I
To stay relevant as these changes develop, I've started a rigorous endeavor to aggressively learn more in this field.  I've read a number of books on AI, started a regular diet of news feeds and now follow many of the thought leaders in the field.  I've discovered great video playlists and podcasts.  I'm becoming an avid learner and student in this space.
Win? Lose? or Draw?
Technology, more than most fields, quickly produces competitive advantages that create winners and losers. My perspective is that of a business owner who would seek to counsel other executives on how to make the most of the changes coming our way.
I'm learning with the goal of understanding how to take advantage of these technologies to serve the enterprise i.e 'to win'. And on the other side, learn how to avoid having your business disrupted or diminished i.e. 'lose', as technologies fundamentally reshape industries and economies.
Sharing is caring 🙂
With that as my purpose, I've decided to share all of the learning, resources, references, that I discover along the way on this website 'Thinking About AI'.  It is a free, non-commercial, public resource for other executives that might want to zero in on the topic from time to time.
So feel free to check out any of the citations or links to the books, videos, podcasts, playlists, articles, quotes and white papers that I've discovered in my journey – thinking about AI.
~ Paul Helmick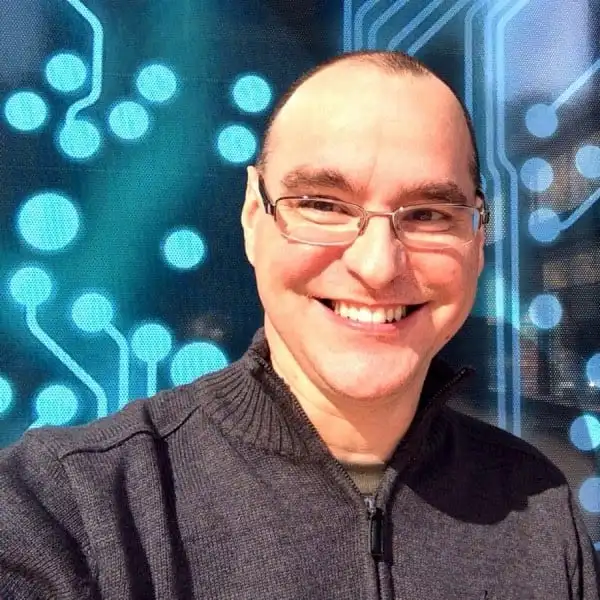 Paul Helmick
Technology CEO
An Experienced Entrepreneur.
I love helping people use technology to grow their business.
I live Charleston, West Virginia with my amazing wife and two wonderful children.Check out the welcome message as to the purpose and plan for this site – it's for you to enjoy.